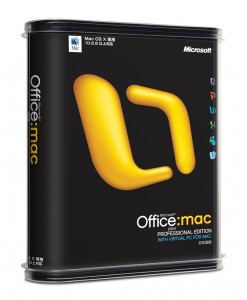 Microsoft Office 2008 for Mac was released on January 15th, 2008. It replaced Office 2004 for Mac and was the first version of Office to be released in a universal binary format, meaning it was compiled for both PowerPC (found in older Macs) and Intel (found in all new Macs) processors. It was supposed to be roughly equivalent to Office 2007 for Windows, but was lacking key features like VBA support, the Ribbon interface, and compatibility with Visio documents.
Mainstream support for Office 2008 for Mac is ending on April 9th, 2013. That means that Microsoft will no longer be releasing any updates or security patches after that date. You can read Microsoft's official support lifecycle page for Office 2008 for Mac here for more information.
If your organization is still using Office 2008 for Mac, it is definitely time to upgrade. Office 2011 for Mac is a significant improvement over the 2008 version. Here are some of the new features:
Entourage has been replaced with Outlook, which will seem much more familiar to users comfortable with the Windows version of Outlook
Visual Basic for Applications (VBA) is supported
Support for Office Web Apps and Windows Live SkyDrive
The mainstream support end date for Office 2011 for Mac is January 12, 2016, so this version is going to be around for a while.
One important consideration is that Outlook 2011 requires Exchange Server 2007 or later, so it may be time to upgrade your server software as well.
Do you have questions about using Office for Mac 2011 or integrating Macs into your workplace? Call our Mac team at Everon!