Since I write a lot about how much I love my MacBook Pro and the various Apple Products (my iPhone 5s is my go-to for everything), I was asked about what cool new Apple Product might I want for Christmas. To be honest, the answer might surprise you.
Really, nothing….
Every year Apple releases a handful of products, new iPhones, new iPads, etc., and none of them really strike me as something I would be dying to have. I think Apple is doing something to the market, and I don't know if it will continue to work: they are basically releasing a newer, updated version of the same product every year. And while, sure, the iPhone 6 does have new features that make it very ideal, I just don't care. Because I still like my iPhone 5s.
I think Apple is doing kind of like what the Call of Duty franchise did for gaming. For the first few games everyone was hooked. I was hooked, I was buying these games every single November, and was really excited to play them. Then after a few years, sure, I was getting a better game — with new levels, updated graphics, better game play — but in the end, it's still the same game, and I got tired. Now, that isn't to say I won't go out and get the new COD, but I will wait a few years most likely. I will wait until that $60 game goes down to $20.
I feel the same way about Apple products.
I would like the new iPhone 6, and someday I will get it. But I probably will wait until next year, when iPhone 7 or 8 comes out and the iPhone 6 is less in price, but still a great product. I am OK with this. I am the type of technician who doesn't need the latest and greatest (which many tech types probably will say that doesn't make me a technician at all). I was the type of person who, when the Nintendo 64 was coming out, I was getting my first Super Nintendo. I don't mind being behind by a few years. I am moving at my pace and loving it.
With that said, I still wanted to give you all a product from Apple that, if I had to put one on my list, I would choose the Apple TV.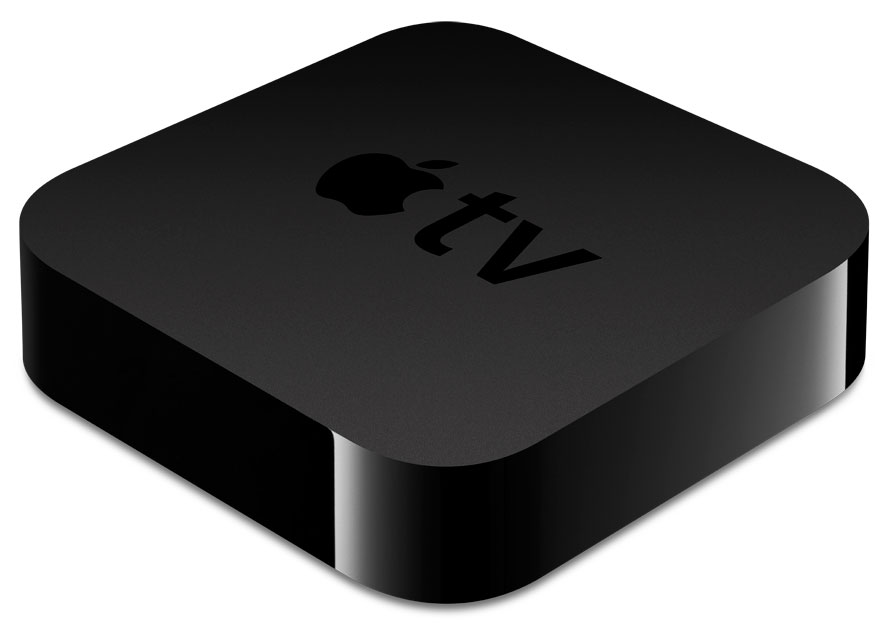 This picture makes it look huge, but it's actually very tiny and very affordable, with models floating around $99.
The Apple TV fits into my way of thinking, too. This device has been in its latest incarnation since 2012, so it has a few years of trial, compared to the rest of the products — and it's a sleeper for Apple. It just passed the 1 billion mark in sales, compared to the bazillion the rest of the company makes, and I see a future for it.
I got rid of cable. The bill was way too high, just so my wife could watch Hardcore Pawn every two weeks. I have found ways to watch shows online, through our TVs. Sometimes it's frustrating because you do have to occasionally wait for the show to load, but we can still keep up on a lot of great shows. And most, if not everything, is commercial free. During this election season, while everyone was inundated with commercials on candidates bashing each other, I never saw a single one! It was great!
That is why I like the Apple TV. It has potential. I think Apple is going to move into doing great things with it, and, albeit it isn't there yet, it will be. I have had a chance to test out the Apple TV at my uncle's house. It is pretty cool. It allows all of the standard apps, Netflix, Hulu, etc., and it has a lot of great sports apps too. My favorite is the MLB.tv app. I use that religiously to watch my Tampa Bay Rays, since I can't get them on TV here. With the Apple TV, it's right there waiting for me, along with the rest of the baseball teams.
Another cool feature we use with the Apple TV is Airplay. My uncle is very sentimental, so he likes to put photo albums from his iPhone onto his TV. When guests come over, it's like a revolving picture frame.  With the Apple TV, it is simply a click of a button. He can also control Pandora over his iPhone to his Apple TV. He has a very nice sound system and likes playing it through there. (Apple TV has the Pandora app too, but he likes feeling like he has control in his pocket.)
For you tech-types, here are the specifications on the Apple TV (all specs are for the latest rev. 3 product):
Processor: Apple A5 (ARM Cortex-A9) Single core (Redesign from A5 dual core).
Graphics: Apple A5 (PowerVR SGX543MP2)
Memory: 512 MB
Storage: 8 GB NAND Flash for Cache
Connectivity: Bluetooth, Micro-USB (reserved for service and diags.), HDMI, infrared receiver, optical audio
Networking: Wi-Fi (802.11a/b/g/n), 10/100 Ethernet
Video Output: 1080p/720p/480p over HDMI only, HDCP capable
Audio Output: Optical audio (48 kHz fixed sample rate), HDMI
I would like to say that maybe next year an Apple product will come out that will blow me away, and we can write about that. But let's see where the Apple TV goes. With my preferences to stay in the back of the pack, so to speak, I am OK with that.
Happy Holidays! Have fun shopping!