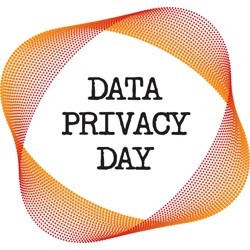 Today is Data Privacy Day. Celebrated in the US and Canada (and in Europe as Data Protection Day), Data Privacy Day commemorates the 1981 signing of the first legally binding international treaty dealing with privacy and data protection. Here are some compromises that are going on in the world today and ways you can protect yourself.
Email
Early January, 2015. Emails being sent all over Australia looked as though they were being sent from News Corp Australia, a leading Australian news company (part of Rupert Murdoch's dynasty). They had a subject line, "ISIS attacks in Sydney?" They carried attachments that looked like Word documents. Unfortunately, when users clicked the attachment to read the news story, they unleashed "a malicious attachment that could allow hackers to access targeted computers." (Source.)
Data Privacy Day reminder: The bad guys are very clever, and they have no conscience. Never, never, never click on an email attachment—even if you think you know the sender—unless it's something you were expecting. When in doubt, contact your IT department.
Company finances and sensitive business info
Late January 2015. News blew up about a sophisticated email scam which targets CEOs, CTOs, CFOs and Controllers. In the scam, a victim receives an email that looks as though it's coming from a legitimate vendor with whom the company already does business, or sometimes from the company's own founder or CEO, and requesting a wire transfer. (Source.) Since late 2013 an estimated 1,200 U.S. businesses have lost upwards of $180 million. (Source.)
In similar, recent attacks, a group of hackers infiltrated the emails of senior execs at biotech companies. The hackers were apparently native English speaking, and were savvy enough with Wall Street lingo, that they were easily able to dupe their targets into dishing sensitive company info. The hackers have not yet been caught. It is believed that their motive is to garner enough intel to be able "to affect global financial markets." (Source.)
Data Privacy Day reminder: Again, there's not much you could do to recognize these very clever criminals—especially through the veil of cyberspace. (Chris Hanson, "To Catch a Predator," anyone?) In both of these cases, though, emails were hacked and read—this is how the criminals discovered a lot of the specialized details that made them seem like insiders. Change your passwords often, and if your information is truly sensitive, consider encrypting the email. Also, ask your IT company whether all of your security policies are up to date (including firewalls, antivirus, etc.).
Internet of Everything
On the news last night and this morning, a major headline was about baby monitors being hacked. Baby monitors! A creepy guy decided to freak out a nanny in Houston, Texas, by letting her know he was watching as she changed the baby's diaper. And who knows how long he'd been sitting there, checking out things on the networked cameras all around the house? It's not the first instance of baby monitor hacking, just the most recent. (Source.)
Data Privacy Day reminder: Another challenge we face, as more and more things are interconnected through cyberspace, is security. The baby monitor's camera, in this case, was not password protected, even though the family's WiFi, to which the camera was connected, was password protected. The baby monitor's manufacturer has made changes to its software, but not all of its customers did the software updates. The manufacturer also notes that the most common ways baby monitors are hacked is because of users' easy-to-guess passwords. Make sure to always do updates to any software you have and create a unique, difficult password to your home's WiFi. Use of both upper and lowercase letters, numbers and punctuation make your password exponentially stronger. This will detour all but the most sophisticated hackers — and sometimes even them.
And remember, if you have any questions, you can always contact us here, at Everon. We're available 24/7 at 888-244-1748. We can also be reached at [email protected]. We're here for you!