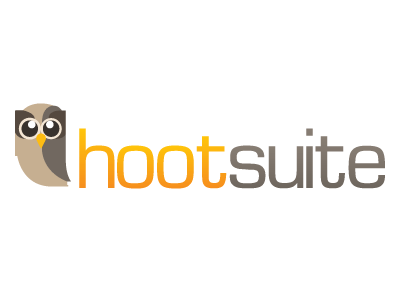 Social Media has become a full time job for most marketing personal, media types and small business owners.  HootSuite is a nifty third party application that acts as a quick one stop shop to assist in your daily pursuit of social media excellence.
Hoot Suite defines itself as the he leading social media dashboard to manage and measure your social networks.  The site allows you to:
• Manage multiple social profiles
• Schedule messages and tweets
• Track brand mentions
• Analyze social media traffic
Instead of logging into LinkedIn, Facebook, Twitter, Google Plus, HootSuite gives you a single sign on for all of them.  From here, you can manage all your social media boradcasts and activity in one single dashboard.
Some of the advance features include 'Custom Analytics', allowing you to create custom reports from over 30 individual report modules to share with clients and colleagues.
With the enterprise version ($5.99/mo. vs. the free basic version), 'Team Collaboration' allows you to have multiple contributors to your social profiles without sharing passwords.
You can also schedule messages in advance, so for example you can hit the LinkedIn crowd in the morning, the Twitter folks throughout the day and round out the afternoon with some Facebooking.  Enterprise edition allows for up to 50 pre-scheduled messages at any time.
Of course they have a mobile app too, so you can manage your accounts on the go from your iPhone/ iPad, BlackBerry or Android mobile device.
Check them out at www.hootsuite.com!