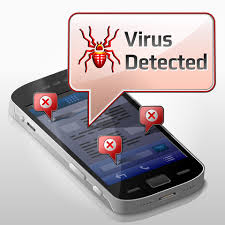 Hello to everyone reading this, and welcome to another "brain dump" of Tony!

Today we are going to talk about viruses, malware, and Android devices — how they play together, and my thoughts on antivirus/anti-malware software. This is something quite a few people are curious about: "Can I get a virus on my phone? How would I know if I did have a virus or malware? How would I get rid of said infection? How do I protect myself going forward?"
I have wondered all this myself, honestly, and not until recently had I done research on it. Once I did the research, it really all made sense to me, so I am going to relay my findings, in my own words, and put it into perspective. Like anything else, technology is ever-advancing. With that, so are viruses and malware. When something new comes out, there is always someone breaking apart its code and creating infections that makes everyone's lives that much harder. That will never change! Since I am a heavy Android user, that's what I am going to talk about.
When it comes to viruses and malware on phones, is it possible? Yes, it is very possible and is becoming more and more common. When you think of a virus, you think of it in the sense of what you'd experience on a computer. While they have some things in common, they do differ a little bit in behavior. If you happen to get malware on your phone, it would more than likely be in the form of applications that look and act like legitimate apps — they might even look like ones you use on a daily basis. These are the targets, because if people think they're on their normal apps, then they are more comfortable putting in their personal information. That's really the sole purpose of malware: stealing information. Also, like Internet browsers on PCs, malware on your phone can come in the form of those pesky popups. And also page redirects. One moment you are browsing your favorite news website, and the next thing you know you are taken to a website trying to sell you something (or worse, an "adult" page).
How would I get this on my phone? That's a good question. In most instances the Google Play store is the biggest culprit, as that is the easiest way to target most Android users. Google Play is not as regulated as one would think. The process of getting your self-made app into the market is not that extensive. If you have ever just browsed the app store, you can see there are a ton of apps and different versions of the same thing. When you are downloading free apps or purchasing apps, make sure they are from a company that you know, or from the company itself. For example, if you were going to download the Facebook app, make sure it is published by Facebook and not some 3rd party vendor. Beware, some of these apps to which you give permission to use your phone-resources can, in the end, cost you a fortune. They have the ability to do things such as sending out texts without you even knowing. They can send texts to certain numbers that cost more and can rack up a huge bill.
Now that that is out of the way, lets talk about prevention. Of course, the best prevention is always being cautious of what you are downloading and opening. This, ultimately, is best but can also be difficult (because when applications look and act like real apps it's hard to tell the difference). Next, some people utilize and antivirus/anti-malware software. When it comes to using software like that, my suggestion would be to use a paid version and not a free version. Just as with programs on a PC, the free versions are limited and are lacking in the things that are most important. Also, when using such a program on your phone, be aware of the performance issues that you may face, as well. They tend to run frequently, which slows down your processing power, eats up your battery, and the notifications can become annoying.
In all of this, there are many options to help protect yourself, but the biggest tool you have is knowledge. And a company, such as Everon, to help educate you. If you have any questions about security on your devices, or have a question about an app before you download it, please feel free to reach out to us (888-244-1748 or [email protected]). We are always more than happy to help!