Protect Your Data. Protect Your Business.


Total Data Protection™ with Everon Technology.

Did you know…?
70% of businesses who suffer a serious data loss are

out of business

within 2 years!
The average small business experiences an average of 6 outages a year.
Can your business afford costly downtime?
Your business data is too valuable to leave its safekeeping to chance. That's why the team at Everon has created the only data protection plan that exclusively meets the needs of small businesses, and is backed by our commitment to Remarkable Service™.
Join us for an informative webinar to learn how to protect your business from both everyday and catastrophic loss of data. We'll cover…
Why small businesses should have a disaster recovery and data protection plan
3 key features every data protection strategy should have
How to protect your business against natural disasters, hardware failure, and human error.
Register today at: www.everonitsupport.com/tdpwebinar
Protect Your Data. Protect Your Business.
Total Data Protection™ with Everon Technology
Speaker: Chris Mackin
Wednesday, September 12, 2012
1:00 P.M. EDT
Reserve your spot today and receive a valuable offer worth up to $2000!!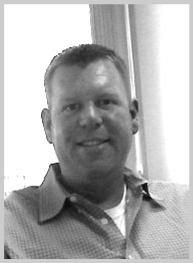 Join Chris Mackin, Everon's Director of Sales for this informative webinar. Chris has been with Everon since the company was founded in 2003. With over 15 years of telecom, data security and small business technology expertise Chris is an expert in helping small to medium size businesses select and implement the right IT solutions to increase productivity and protect their most important asset– their data!
Thank you,
Everon Technology Services
Related posts: