Finding an IT provider with the technical chops to support your business is essential—of course it is. But a good IT services firm is not just in the business of delivering technology management and support. Their role as a partner to your organization can be the difference in having the capability to grow, in the productivity of your staff, and in the protection you have for your most critical asset: data. So how do you know if you've found the one? A good starting place is to first understand your business's needs in the following areas:
Threshold for downtime. Knowing whether your company can tolerate downtime of email, shared drive, websites, internet connectivity, file access, etc. is a critical starting point to finding your IT provider. A business that can keep functioning in the absence of email and internet while awaiting technical assistance may be more apt to employ an hourly consultant and take the gamble of their system going down. However, a business where downtime equates to a loss of productivity and revenue is a better fit for a full time IT service provider who both monitors and manages their network.
Cash Flow/Budget. Understanding the importance of both predictability and overall IT budget inside your organization is critical. For instance, a company with volatile cash flow month to month may think they should sign up for hourly services with little-to-no set, monthly charges. While this may seem more affordable on the surface, and can accommodate a smaller budget, it can backfire when you need support. If systems go down and the company has no threshold for downtime, they'll more than pay for it in immediate hourly support, which can financially strain a business that already has no buffer in its monthly cash flow. Some businesses favor predictability over affordability because of the inherent stability. We tend to think of this type of plan as 'IT insurance.' Businesses pay the same, flat rate each month so their bills don't change, and whether they need support one time or every day for hours on end, they can call without hesitation or worrying about the minutes adding up. These plans pay for themselves in the long run for both the customer and the IT provider. Rather than troubleshoot isolated incidents as they occur, a technician has more time to investigate and stabilize the overall infrastructure, reducing future incidents.
Availability of Live Engineers. The time it takes to connect with a live engineer is often a deciding factor when selecting the IT provider. It's important to know a provider's average hold times and how often calls are routed to a live engineer when calling a help desk, rather than having to leave voicemails and wait for call backs. Understanding the frequency of how often your business may utilize the service, compared to the time it takes to connect, is imperative in finding the right solution and setting the right expectation of service.
Bench-strength. How complex is your IT landscape? Some businesses are 2 PCs, email, and some cloud storage, while others may have multi-site locations, multiple networks, servers, hosted email, and onsite backup solutions. Understanding the capabilities and depth of coverage in your IT solution is key. While an independent consultant may provide reliable onsite support, there's often more benefit to having the skillset of an entire IT firm, and it's generally close to the same cost. Finding a provider that has a large enough team to ensure high skillset, quality service, effective communication, and availability in line with the needs of your business is critical. A "two guys and a garage" IT shop may be affordable and offer fantastic hands-on service, but when someone is sick, busy, or on vacation it's the same as having no IT at all. A firm that is too large, on the other hand, could have a watered-down approach or less familiarity with your infrastructure.
Customer Management. How important is it to you and your business that your IT provider knows your business and employees? A good IT services firm is virtually an extension of your business, so knowing how closely your account is proactively managed and the capabilities of the IT firm's account management staff is critical. Find out how often you will communicate with an account manager and whether you will have a dedicated manager or just a general customer service account team. The partnership between your business and the account manager can be essential to managing your IT as your business grows and evolves.
Flexibility. Not one IT solution is right for all businesses. When vetting IT vendors it's important that your IT provider work closely with your business to tailor a solution specific to your business's needs. There is no one-size-fits-all IT plan, and it's in your best interest to find an IT provider who carries out the recommendation of particular solutions via a conversation, rather than a directive. A sign of a capable IT provider is their ability to flex and adapt to the needs of your particular business, rather than force all of their customers into one specified set of technologies.
Stability. Small IT consultants and management firms have a great deal of instability. Knowing the track record or your provider is important. Engaging a new IT provider is not a small undertaking, and not one that most businesses care to experience frequently. Before partnering with an IT provider ask questions as to their history, future, stability as an organization, and the staff. This should give you a gauge of how likely they are to be there for you for years to come.
Customer Service. Sure, this one seems straightforward; unfortunately, that is not always the case. Hiring an IT staff, firm, or consultant is not only a question of technical skillset, but also of customer service soft skills. These individuals will be dealing directly with your non-technical staff during frustrating and stressful situations. Finding a solution where the technicians are not only technically capable but also patient, helpful, and personable through the experience can greatly improve the morale of your staff when they have IT troubles. Important questions to ask are: how do you measure customer service levels? …what qualities do you look for in your employees? …what is the work environment like? Happy employees who enjoy working with people not only make for a more pleasant environment but also a better experience for the end user on the phone. We find that the more we can do to encourage and support a cohesive and happy team, the better our service levels and the quality of employees we attract.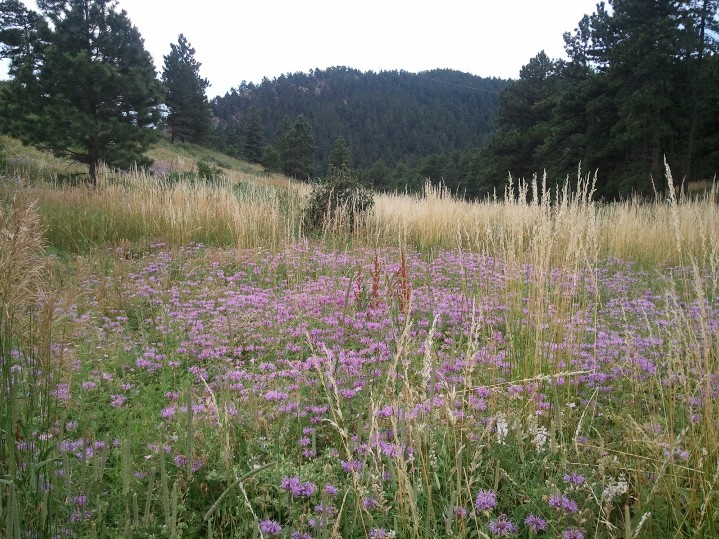 I hope these topics help guide you on the path to selecting the right IT provider for your business's needs. To discuss how Everon may be a good fit for your organization and to walk through your technology needs, please feel free to contact me at [email protected]. Or, you may claim a free technology assessment at www.everonit.com/technologyassessment.
Related posts: