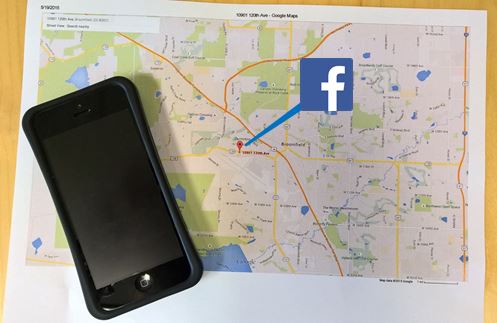 How well do you know your Facebook friends? Would you want any — or all — of them knowing where you are, at any given time? Chances are, they can. Your smartphone logs everywhere you go, via location services. These are usually defaults in applications. If you don't manually turn them off, others can find out where you are. Or where you've been. Common ones are Apple's "Find My Friends" and Android's "Locate My Friends!" apps. Your Facebook friends can use these to track you. Additionally, there are so many sub-services to location services that there are many, many more apps like these, which can "find" you and invade your privacy. (Note: this is different from the GPS tracking services used by maps, or methods the Feds can use to track criminals, etc.) Here's how to turn off location services (and any sub-service) on Android, iPhone, and Windows phones.
Android/ Google Users:
If you're an Android user, Google's location services is broken down into two features:
Location Reporting is the feature that gives apps like Google Now, Google Maps, Foursquare, Twitter, and even your camera app access to your position. Whenever an app shows you something nearby, suggests local businesses, or helps you find the closest gas station, it's using Location Reporting.
Location History is the feature that keeps track of where you've been, and any addresses you type-in or navigate-to. It's how Google figures out where "Home" and "Work" are, so Google Now can estimate your commute time or give you traffic information for those places. Turning it off will still give you traffic information, but it means Google won't try to guess where you're going based on your previous searches.
To disable Location Reporting or History in Android:
Open the App Drawer and go to Settings.
Scroll down and tap Location.
Scroll down and tap Google Location Settings.
Tap Location Reporting and Location History, and switch the slider to off for each one.
To delete your phone's location cache, tap "Delete Location History" at the bottom of the screen under Location History.
Repeat this process for each Google Account you have on your Android device.

 
iPhone Users:
To disable location services in iOS:
Open the Settings App.

Scroll down to Privacy, and select Location Services.
Disable all Location Services by swiping the slider at the top, or scroll down to disable location services for specific apps, including Google and Google Maps.
Select System Services to deny location data from specific features, like location-based advertisements, turn off Frequent Locations, or disable the "Popular Near Me" feature
Windows Phone users:
This is for Windows Phone 8.1. If your phone is running Windows Phone 8, some options and features may not be available.
To turn Location Services on or off
In the App list, tap Settings -> Location.
Turn Location services on or off.
To turn the Location icon on
You can see when an app is accessing your phone's location information by looking for the Location icon. To make sure this icon is turned on:
In the App list, tap Settings -> Location.
Select the Show icon check box.
For more help with your smartphone, or for other computer help with your small-to-medium business, please contact us at Everon: 888-244-1748 or [email protected]. We are your virtual IT department.

——-
You may also like:
Related posts: