Confused about Smartphones??  How they can save you time, what apps to download?  We've heard your cries and help is on the way!
Don't miss this free webinar to see how smartphones can streamline your business!
If you'd like to learn how smartphone integration can increase your efficiency and productivity, join us for a FREE informational webinar:
Discover 11 Smartphone Power User Apps, Tips and Tricks that will Boost Your Productivity!
Wednesday, August 31, 2011 at 11:00 EDT
In this FREE webinar you'll learn:
Our favorite tips, tricks and apps to improve your business' communication and synchronization across multiple platforms
Ways to get the most out of your Smartphone's performance
How to extend your battery life
How to make your sure your smartphone is secure 
To thank you for your valuable time all webinar attendees will be entered into a drawing for an iPad giveaway!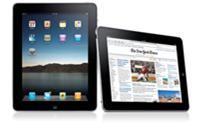 Now's your chance to sort through all the smartphone confusion to find the right mobile technology solutions for your business.  You'll learn about our favorite applications and how adopting smartphones for your business can improve productivity and efficiency.
Register now to reserve your spot at www.everonitsupport.com/smartphone
Thank you,
Michael Cooch
Everon Technology Services 


Share on Facebook