Entry Feed
Trackback
Feature Article: When is it time to upgrade or replace your IT?
These days, most companies are asking themselves if the cost of repairing and maintaining old IT equipment outweighs the cost of a full product replacement. When the question comes up "How many years should I expect to get out of this computer?" the general consensus can fluctuate depending on how you look at it.
What we typically see as the lifespan of a computer, whether it is a laptop or desktop, is 3-5 years with normal usage. If you are using a laptop, this number might be lower only because there is a higher risk of human error (dropping, spilling, etc.). In most instances, the first piece of hardware that will go is the power supply, followed by the electrical components. Other factors such as usage, stress, location, temperature, and environmental factors can all contribute to a shorter lifespan as well.
With proper care, maintenance, and upgrading, you may get up to 7 years of basic performance out of your computer but without vital hardware upgrades, basic functionality and speed may be the least of your concerns. After the computer hits the 3-5 year mark, hardware versus software compatibility is where we run into the problem. The software that you need for your company or the newest versions of current software, soon become impossible to purchase because your equipment is too out dated to meet the system requirements.
The same can be said about the lifespan of a Windows server. The life span of a server should not be measured in how long it remains able to perform the tasks given to it but by the amount of time that the hardware is supportable. As a company, one would have to balance out the cost of continually replacing the parts to keep it doing what you need it to do until you are able to go out and purchase one that will give you another 3-5 years without worrying about upgrading.
When it comes to making the decision to replace existing and outdated equipment within your company, there is a point that you ask yourself, "is the benefit to my company worth the impact on my wallet?" With a trusted IT provider on your side, you can rest assured that the products you are purchasing are going to be worth your time and money while also providing the right IT solutions for your business.
Keeping your equipment up-to-date will allow you utilize new software, software that may not be compatible (or possibly runs really slow) on your new equipment. A lot of new software programs are not supported by older software and some older machines do not even meet the minimum requirements.
Have you ever been sitting at your computer and you clicked to open a program and then you had to sit patiently and wait for it to open? If you add up all the time that you and you fellow co-workers spent just "waiting", my guess is that it would be days or even months of time. With new equipment, the application response times are higher, processing speeds are faster and thus productivity in general increases for your business.
Along with productivity, there will be less downtime and the reliability of your equipment is much higher. Once you hit a certain point in the lifetime of a computer or a server, equipment failure is inevitable. With newer hardware, the quality of products that are being produced today has greatly improved the durability and lifespan of the device. With advancements in technology, the cost has also improved and may not be as expensive as you thought.
Now is the time to upgrade. With Everon on your side, we can do the searching and purchasing for you to find the PC or laptop you need for a price that will not break the bank. We'll even set it up and configure it specifically per user with all the appropriate software, settings, connection to your domain and mapping of drives so you can get back to running your business while we handle your technology.
Check out our special offer below, if you purchase a new laptop or PC setup from us between now and June 30th, we'll take $100 off. If you want to replace the whole office- we'll bump it up to $150 off per machine. For details and to register for this special offer click here. www.everonitsupport.com/springcleanoffer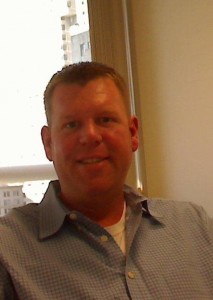 Chris Mackin, Sales Manager
We would like to introduce you to Chris Mackin, Sales Manager for Everon Technology. Chris has been with the company from day one when it was founded in 2003 and in addition to his role as Sales Manager has worn a variety of hats over the years as the company grew. He currently oversees not only all sales activity for Everon but also works very closely with our Boston field services team and Boston client base.
Chris is an ex-PGA golf professional, and holds a BS in Computer Information Systems, a BA in Marketing and a BA in Communications from Bryant University. When he's not hard at work he is found on the golf course, the beach, or hiking with his wife and dog. In his downtime he visits with his friends and family nearby or is watching the Red Sox, Patriots, Bruins and Celtics. Chris grew up in the Boston area in a town called Duxbury on the way from Boston to Cape Cod and currently makes his home in Boston where he works closely with our Boston field services team and our large amount of Boston clients.
Prior to joining Everon Chris worked for national technology and telecom companies; he brings a unique knowledge of how technology works and fits into prospective client's operations. Chris was one of the founding members of the Gateway Computer business to business division, where he managed a National team of Sales Representatives selling to small and medium size businesses and delivering business solutions to increase efficiencies. Chris has as strong ability to work with business owners to understand their needs and help implement solutions that will allow for increased productivity with fewer technology distractions.
Chris has been pivotal to the success of Everon's business and growth as well as building our amazing company culture. A testament to his contribution is the peer-nominated MVP award Chris has won every single year hands down at our annual awards ceremony.
Tech of the Month: Adam Cauchi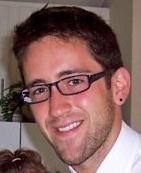 Adam Cauchi, Network Engineer
Everon is happy to announce that Adam Cauchi has been named our latest "Tech of the Month"! Adam was chosen for his stellar achievement in customer service, receiving 100% NPS from our clients (NPS= Net Promoter Score, learn more about how companies measure NPS here). It's no surprise to any of Adam's co-workers that he receives such high marks or is the Tech of the Month. Adam jumps in to help all his fellow engineers whenever he has the chance. He thrives off learning new things and sharing it with others. He recently said, "With this experience, I take pride in helping others resolve issues and teaching them the reason behind the resolutions. The 'Oh, I get it!' moments are what make this job completely worthwhile."
Adam joined the Everon team about one year ago when he moved to the Denver area from his longtime home of Sarasota, Florida. He brought with him a variety of different experiences ranging from computer science and mathematics to security and networking to desktops and servers to propriety software and coding. That extensive experience is apparent in Adam's work as he is excellent at multitasking and resolving a variety of technical issues for all of our clients. He is known in the office as the "Outlook Master" and is an escalation point for Macs as well as desktop PC issues.
Our clients love Adam. His friendly approach and quick response help them know they are in good hands when he is on the phone or connected to their machines. Check out some of the great comments Adam has received recently from our clients:
Adam helped find the problem and offered to let me call back later when I could get him answers to his questions.
Adam was by far the most helpful representative that I have had the pleasure to work with up to this point. He was diligent in finding a solution to my problem and made a point to follow up with me when I lost track of time and forgot to call him back.
Adam was extremely helpful. He gave a step by step explanation of what he was doing and answered the many questions I put to him while he was at work fixing my problem. I appreciated the manner in which he broke down the issue so that I could clearly understand what happened and what he did to correct the problem.
Adam is the best! He was great through my numerous phone calls and issues throughout the day!
When Adam is not working hard at Everon he is enjoying his new life in Colorado. He spends time hiking and snowboarding and exploring all the Denver has to offer. Adam, like many in his field, spends countless hours fine tuning his computer skills with his current gaming obsession, Starcraft 2. Adam's favorite non-profit is Gamers Outreach Foundation, an organization that through gaming tournaments raises money for gaming systems in children's hospitals and to ship gaming systems oversees to the troops. www.gamersoutreach.org
Adam is a great addition to the team and brings a tremendous amount of value. He is truly deserving of "Tech of the Month" status and we're happy to have him onboard!
Special Offer: Spring Clean Your IT

Did you know the average lifespan of a PC is just 3-4 years and a laptop is only 2-3! Chances are if you look around your office you will see at least a few machines past their prime.
There's no better time than the present to replace those old slow machines. Register with us before May 30th and we'll give you:
$100 OFF the setup of a new PC or laptop* (Regular price is $299)
Need more? Order 10 or more new PCs or laptops setups and we'll take off $150 per machine!
Our new PC or laptop setup includes:
Joining to your domain.
Installation of 3rd party applications.
Installation of Microsoft Office
Email setup for user
Setup shared location and mapping of drives.
Remote configuration of printers if requested
Installation of antivirus software
Register here for details and to claim your discount today!
www.everonitsupport.com/springcleanoffer/
Tech Tip of the Month: What is your domain name? Where does it live? When does it expire?
Your company's domain name, or its address on the internet, is an important part of your brand, image, and message. It is akin to a piece of property or some other form of capital that you want to protect. That is why it is important to know the vital details about your domain name, including the technical information around expiration dates, Internet Protocol (IP) and IP location information, domain registrar and Domain Name System (DNS) name servers… read more here.
Read these other recent articles and more at www.SmallBusinessTechTips.com
Client Spotlight: Metromint by Soma Beverage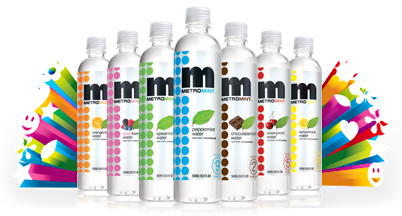 Metromint is the brain-child of Rio Miura and Scott Lowe. Miura's background in product and fashion design when combined with Lowe's background in product development and manufacturing came together to form Metromint and Soma Beverage Company. Founded in San Francisco's South of Market district (SOMA), a neighborhood that is home to artists, high-tech start-ups, and the entrepreneurial spirit, Soma Beverage has taken the beverage industry by storm. Combining the purest ingredients with innovative packaging and extraordinary taste, Metromint single-handedly created a new beverage category called mintwater. Metromint already has a loyal following. Metromint was introduced to the public at the New York Fancy Food Show in 2004.
Metromint starts with the best mint in the world. Real mint. Fresh, flavorful, pesticide-free mint grown in Washington State's Yakima Valley. Their water is purified using reverse-osmosis, a process that saves all the good stuff and filters out the bad, including salts, impurities, and particles as small as an ion. What's left is a blank canvas, so that we can showcase the taste of mint. When it comes to Metromint, their dedication to purity is so high they bought their own bottling plant and converted it to a state-of-the-art manufacturing facility. Every bottle that rolls off the Metromint bottling line is laser etched with an honest, easy-to-read freshness date stamp.
Everon has had the pleasure of providing fully managed IT support to Soma Beverage/Metromint since 2007 and can vouch from our samples in the office that Metromint is a special product from a company full of outstanding individuals. Scott Lowe recently talked more about his experience with Everon in an interview with New York Time blogger, Dave Freedman. To read the full article click here.
To learn more about Metromint and where you can find a retailer near you click here.
"Due to Soma's basic, yet vital IT needs, we've been partnering with Everon for the last 4 years, and have been consistently impressed with the level of knowledge, service and dedication provided. Whether the problem is simple or complex, common or obscure, I've had nothing but great experiences with the folks at Everon, from the project team and front line techs, to account and general management staff. Over the years we've employed more and more of the Everon SaaS/TaaS services with great success, giving us time to focus on growth for our business and not on IT."
- Evan Campbell, Soma Beverage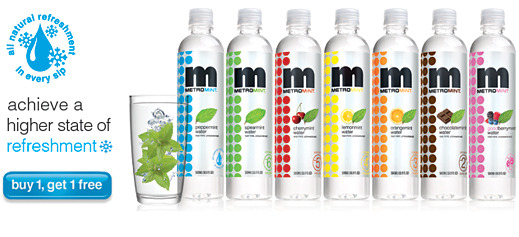 100% pure water. 100% real mint. 100% ahhh.
Advertise here for free! We would love to help our clients spread the word through our newsletter. Contact

[email protected]

today to see how you can feature your ad here for FREE!

Share on Facebook


Email This Post