Social media, gaming hubs and other internet websites come and go.  Its very easy to forget to remove your accounts from websites that you don't use anymore.  Just Delete Me is a site that provides you with direct links to doing just that.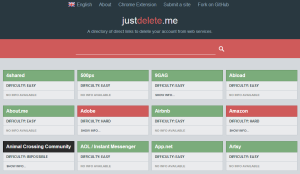 Just Delete Me is website that is dedicated to you.  They are providing the links and step by step processes to remove personal accounts.  Each one is color coded. Green is easy, yellow is medium, red is difficult, and black is impossible.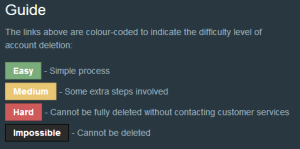 Clicking on the page will take you to the sign in page, that will allow to you to remove your account so there is no searching for it.