Welcome back. As you can tell, there have been many of articles lately surrounding Microsoft Office 365 and its offering. We have been really focused on getting out information regarding this product, as this is something that is taking off like wildfire. Even though it has been around a while, companies are starting to realize the value in a cloud/hosted solution, because of the expenses saved from not having to have a server, and the convenience and security of having everything automatically backed up. So today, we will be discussing another function within the Office 365 product: sharing files and folders with others, within your company.
This article is going to give a brief overview of utilizing 365′s OneDrive for Business application to share data.  As this is a 10,000 foot view of this feature, please feel free to contact an Engineer at Everon for more information after reading this article, or respond via the website, Facebook, or our Twitter feed.
1) You will want to create a new folder that you will keep the "shared" files in.

2) Make sure the new folder is "checked" and then click the "…" and select share.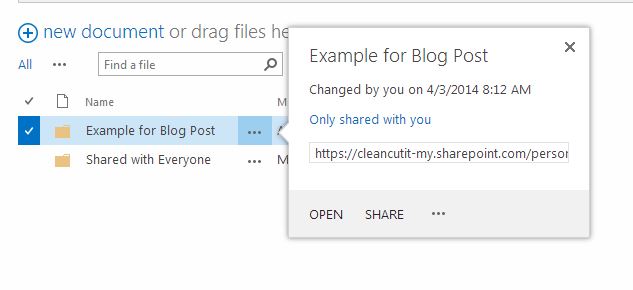 3) Select the user you would like to share with and select their level of permissions.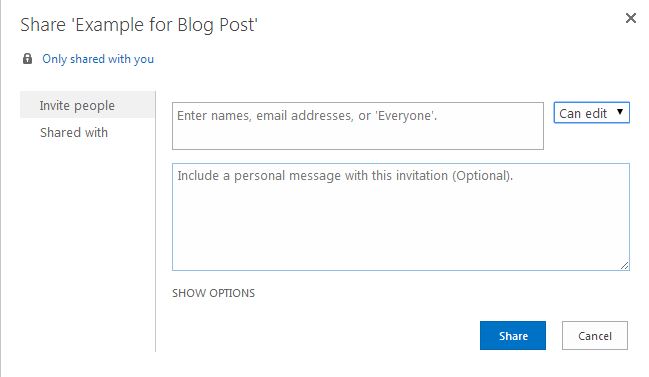 4) Now, the user will get an email with the link of the folder which they can click, or they can log into their own OneDrive and on the left hand side they will see the selection for "Shared With Me".